How to Jump-Start Another Car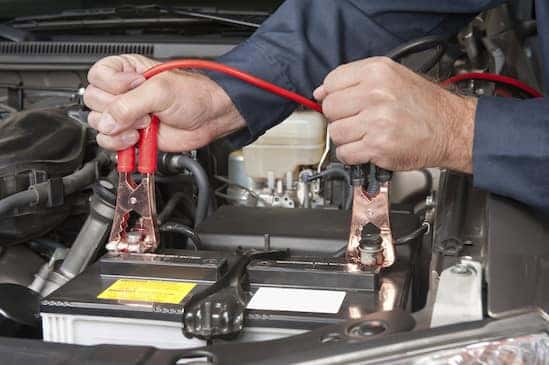 One of the items that should be included with your vehicle's emergency kit is a set of jumper cables. They take up little room and are inexpensive. Cables are easy to use with basic knowledge of positive and negative electrical currents.
Each set of cables should have a red cable and a black cable connector. The red is positive; it should be the first one connected to the dead battery. The battery's "plus" sign directs you to the positive terminal there. The black cable indicates a negative charge; it connects to the negative terminal with a "minus" sign on the battery. After connecting them, go on to the good battery and repeat the steps. Let them charge for a minute. Rev the engine with the good battery. The dead battery should have enough charge at that point to start after one or two attempts.
If the car doesn't start after several tries, there could be another electrical issue. It's best to get it in for service at that point. We're here at Faulkner BMW in Lancaster, PA to answer your car care questions. Feel free to come in and speak with a knowledgeable member of our service team.